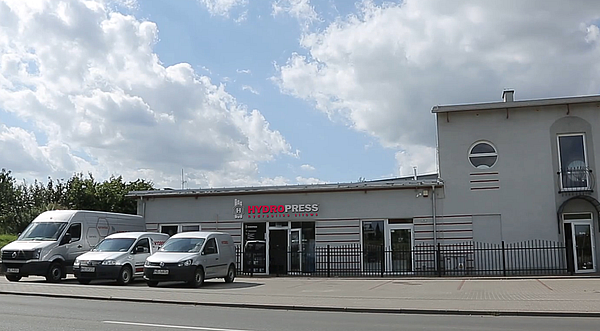 Hydropress. No downtime since 1997.
For more than 20 years we have been providing customers with high quality products and solutions for the power hydraulics industry. Our main goal has always been the satisfaction of our business partners. Consequently, it is care for your satisfaction that has allowed us to grow the company to its present size.
Hydropress took its first steps in 1997 with just 2 employees on the site of 60 sq. m total space. As we were gaining more and more satisfied customers and expanding our range of operations, we made some bold decisions which, with the support of consistent sales effort, resulted in the dynamic development of our company.
Today we can boast 13 locations throughout Poland, one foreign branch and a modern warehouse and logistics centre with a total footprint of 5000 sq. m. The company successfully supports the development goals set by the EU and makes use of EU funds to co-finance Hydropress projects.
Over the past several years, we have expanded our range of products and services by offering design and production of hydraulic hoses as well as entire hydraulic units. To meet the expectations of our business partners, we have launched a mobile support team providing on-site service in any location. Currently, the Hydropress network employs almost a hundred highly committed employees who handle thousands of contracts each year.